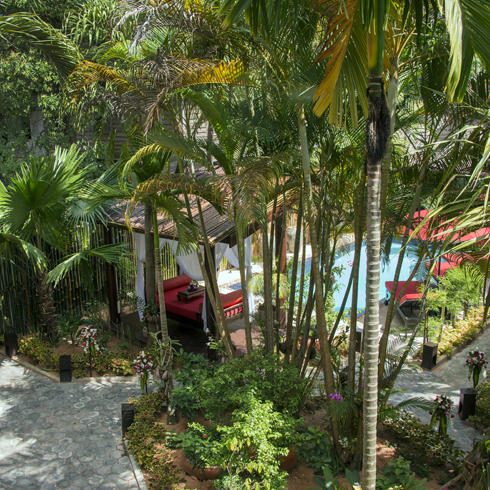 To emphasise the sensation of being in 'paradise' we have a lovely pool, a beautiful tropical garden, our very own spa and a restaurant where you can enjoy both the traditional Khmer cuisine and international dishes.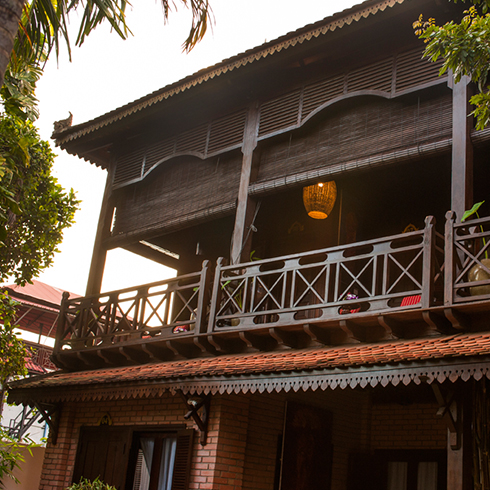 Resort La Villa Loti was built in the original Khmer style but has all the modern conveniences and a luxury look. You will receive a warm welcome by the hospitable Dutch owners which will make you feel at home in this beautiful place quite quickly. Margy and Pascal have a great eye for detail and offer an excellent, personal service to make your stay in Siem Reap a real pleasure.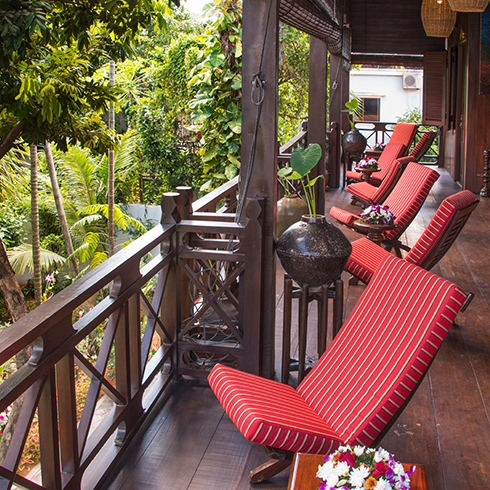 A lovely quiet and intimate atmosphere. Still, Resort La Villa Loti has a central location at the edge of the well-known cultural temple city Siem Reap. The small-scale resort offers an intimate basis for a romantic and comfortable stay in Cambodia.
Globetrotters share their amazing backpacking experiences and stories.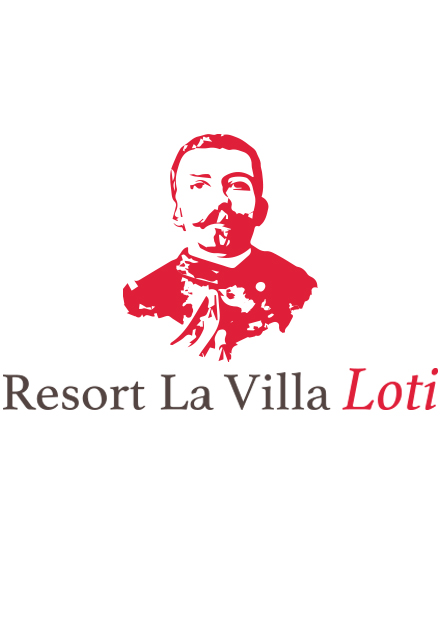 This beautiful resort was named after the Frenchman Pierre Loti, who lived from 1850 to 1923. Loti was a true adventurer and as a marine he made many sea voyages. Each voyage provided a starting point for a new novel or travel biography. As a child, Loti was gripped by the mystique sights of Angkor Wat. Images of these beautiful ruins were displayed on the maps his brother brought back from Indonesia. In 1901, when his ship resided in the waters of Indochina for some time, his dream finally came true and he visited this spiritual place in the jungle.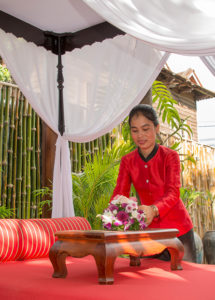 The personal service of Resort Villa Loti is a pure delight! The resort is clean, comfortable and built in the original Khmer style with all the modern conveniences. Margy and Pascal will make sure that you have everything you could possibly want during your stay. They will help you with choosing and organising excursions to some of the most beautiful places of Siem Reap and its surrounding area.
There are lots of beautiful places to visit near the resort.